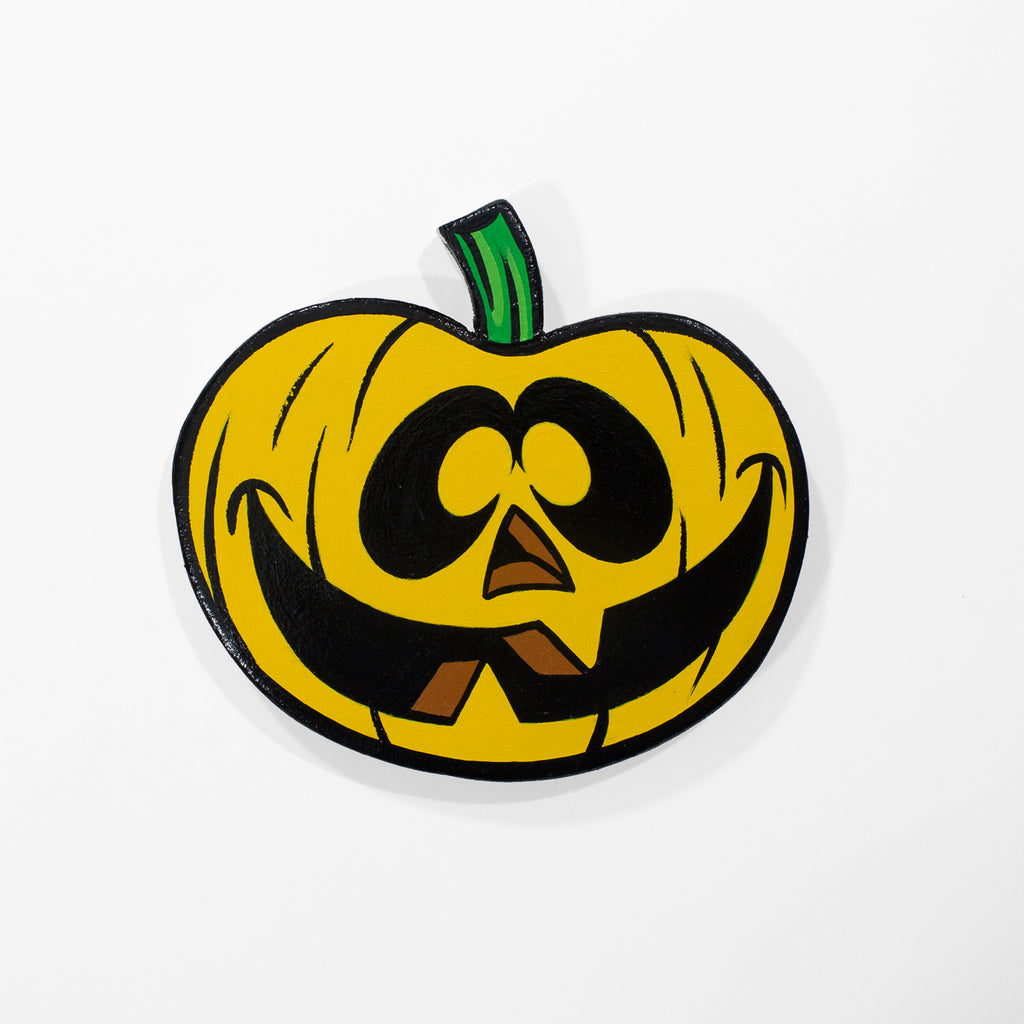 Each Jack-O-Lantern is hand-painted, made to order, and completely one-of-a-kind!
MDF, primed and painted with acrylic paint. Each painting is signed and has a sawtooth backing, ready to hang. 
 Measure approximately 5" X 5.5" but please keep in mind, everything is hand cut so they will all vary in shape and size. 
All orders are completely handmade when you order and will ship within 10 business days of purchase. 
NOT ELIGIBLE FOR FREE SHIPPING OR DISCOUNTS OF ANY KIND. If you add a discount code to your cut-out order, your order will be cancelled.  
ALL SALES ARE FINAL FOR HAND PAINTED ITEMS!