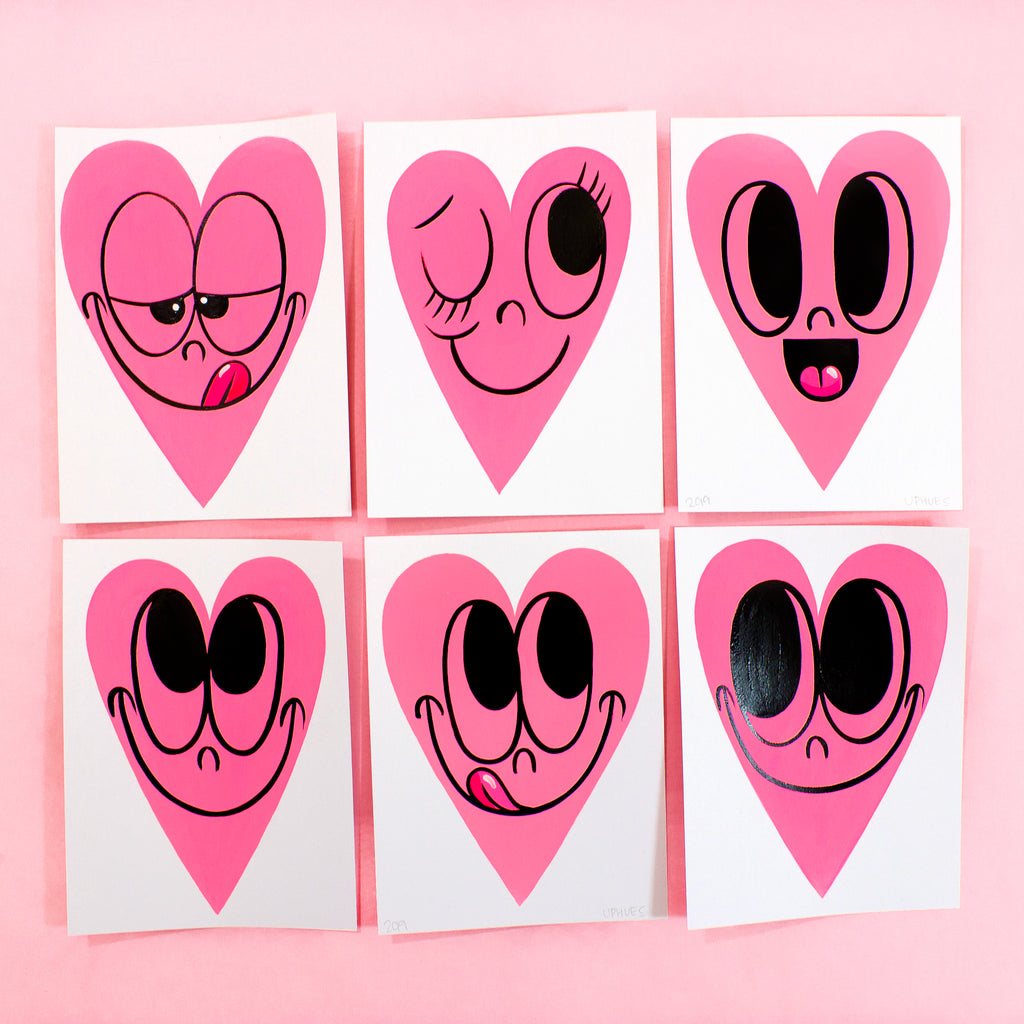 MADE TO ORDER - SHIPS IN APPROX 3 - 5 BIZ DAYS
We love being able to add these paper heart paintings to the shop throughout the year! The neons are so extra beautiful and bright (pics don't even do them justice).
Each heart is hand painted and signed by Chris Uphues on high quality archival A7 (5" x 7") 80# card stock white paper. These make the perfect gift for a bestie or a bae and can easily be mounted in any basic frame. 
You can pick the color but the face is ARISTS CHOICE!
Each heart is hand painted and one-of-a-kind, which means they're not perfect and none of them are the exact same. Minor imperfections, splatters and different faces are what makes these guys perfect in our eyes! If you're interested in a piece that has perfect line work and identical faces, check out our Risograph heart prints or risograph greeting cards. 
NOT ELIGIBLE FOR FREE SHIPPING OR DISCOUNTS OF ANY KIND.