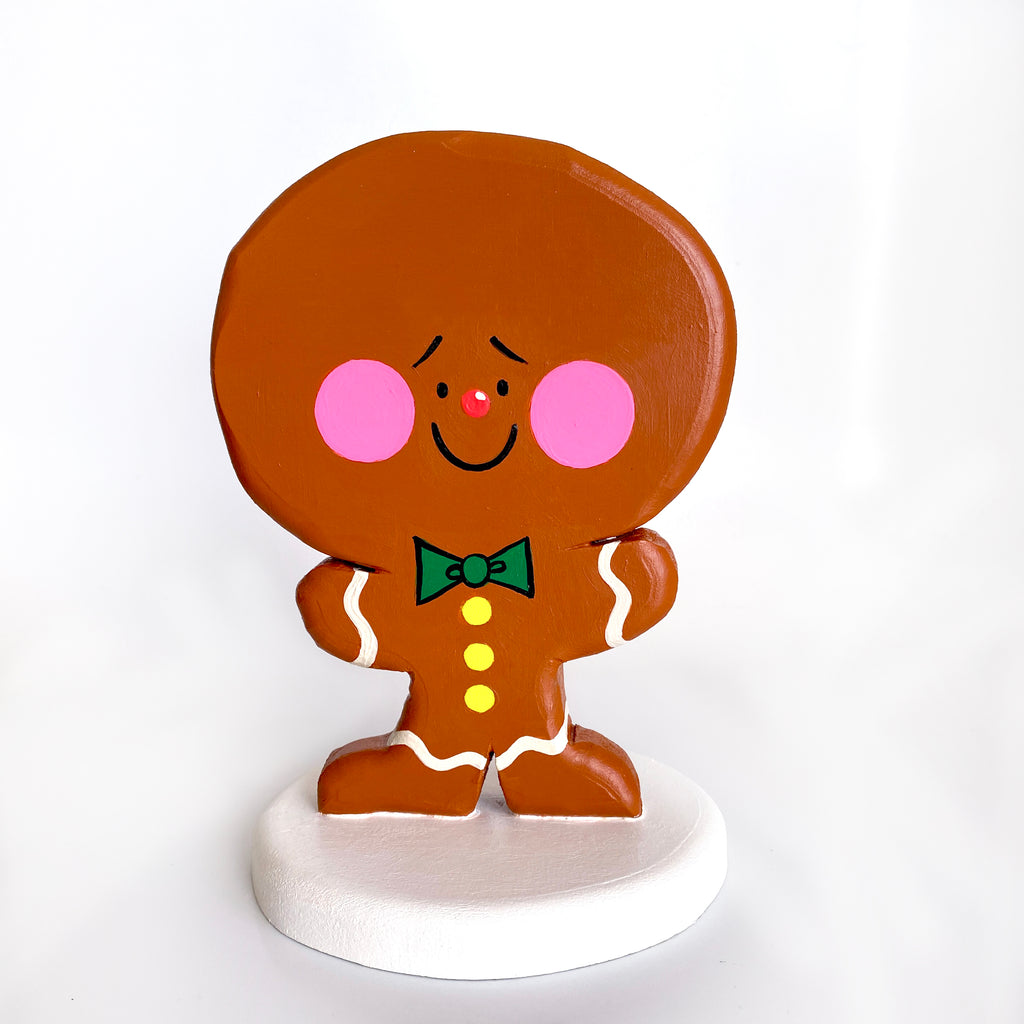 12/13 is the last day to order hand-made items for Christmas delivery!!

Every gingerbread man is different and special in his own way and this guy is no exception! With his giant head, rosy cheeks and sweet little bow tie... How can you resist him? Please note: NOT EDIBLE :)

Acrylic paint and clear coat on wood. Cut and painted by Chris. Sculptures may vary slightly, as they are all completely handmade. 
Base measures approximately 4.5" base and 6" tall
SHIPPING INFORMATION *PLEASE READ*
- Orders will take approximately 7 to 10 business days to ship because each sculpture is made to order and we like to give them ample dry time. You will receive a shipping notification via email as soon as your order ships. If for some reason there's a delay, we'll make sure to let you know. 
- Please make sure you enter your shipping information correctly. 
CARE INSTRUCTIONS
- wipe with dry cloth

NO DISCOUNT CODES ARE VALID WITH ONE-OF-A-KIND PIECES. Orders placed using a discount code will be cancelled. 

Don't forget... You're purchasing a handmade piece of art.