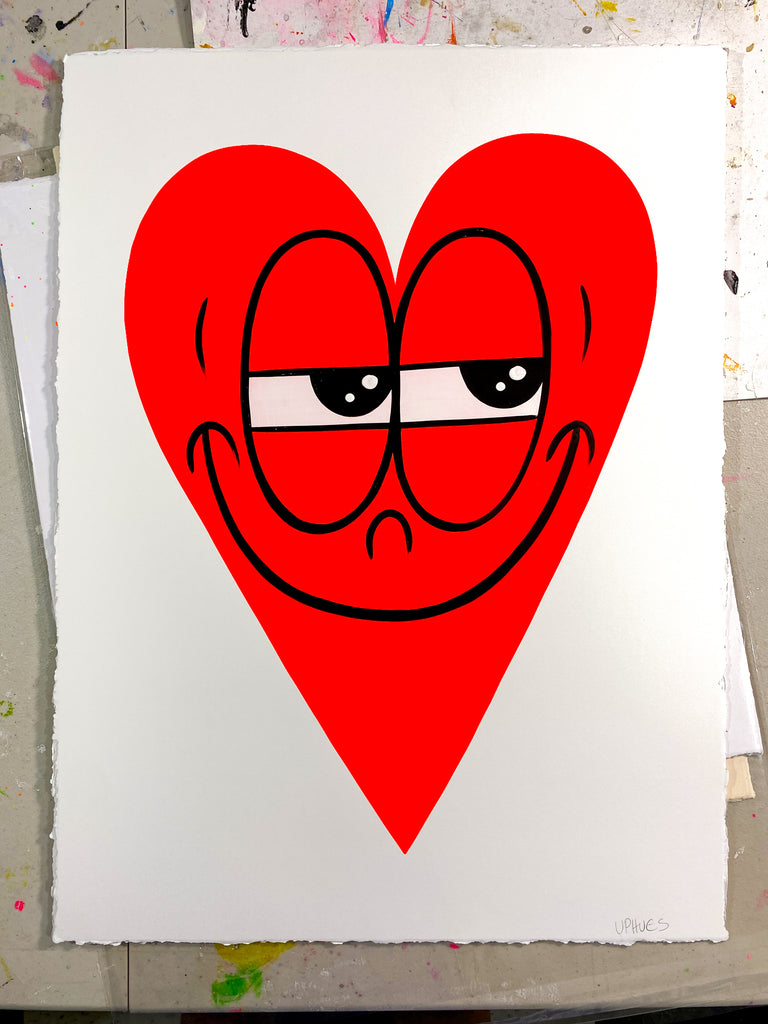 We have just a few of these one-of-a-kind, beautifully printed and hand painted neon red hearts left in our stash but we need to make room for new work…
Printed by All Star Press in Chicago and hand painted by Chris Uphues. 
18 x 24 
1 Color Screen Print on 160 lb. Mohawk Superfine Ultra White with Hand Deckled Edges and acrylic paint.